You are here: Home Page > Shop Tahoe 

›

 Video
---
---
Up To Me
Can't see or hear it? Click here...
Enjoy How can such a happy person as Mary Kay Aufrance write such a lovely but actually pretty downer of a tune as Up To Me? "Maybe I was channeling the sadness of a friend," she muses. Nevertheless, the melody of Up To Me is as pretty as all Mary Kay's compositions, as the song lyrics ask why has a happy love has turned sad. "Who knows where the muse comes from. Perhaps this sweet but kinda sad little song can give comfort to someone else who has experienced the sadness of difficult phase of their relationship. And there's always the hope that sadness will pass, if loyalty persists, which is how the song concludes." This song appears on the CD Musical Dreams, and you can enjoy the music video on this page.
Provided to YouTube from the album Musical Dreams (c) Tom and Mary Kay Aufrance, Lake Tahoe USA...
This video was uploaded on
10/06/2014
. The video lasts for
1 minute and 16 seconds
.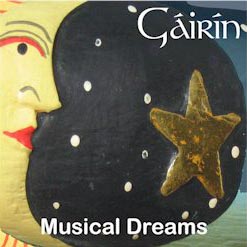 ---
---