You are here: Home Page > Tahoe Activities Guide > Webcams
---
Lake Tahoe Webcams: Road Conditions and Ski Resorts
Know the weather and road conditions before heading out for your trip to Lake Tahoe. Scroll down and find your favorite Lake Tahoe webcam. Also including Mammoth Village webcam! (Images are dark at night time and washed out when it's snowing.)
Looking for Hwy 50 road conditions? Scroll down to see the real time road conditions from California highway cams. Be prepared, be safe and have fun on your visit to Lake Tahoe.
---
Video Snapshot
Real Time South Lake Tahoe
Location: El Dorado Beach at Lakeview Commons on US 50 in South Lake Tahoe, looking north / NW

Be ready for your day in the sun at El Dorado Beach: Shop for sunscreen...

---
#TahoeTip It's a good idea to keep several tubes of sunscreen in convenient places, such as the glove compartment of your car, your purse, or your RV. This way, you will always have protection when you need it.
---
Echo Summit above South Lake Tahoe
---
Sierra-at-Tahoe Webcam
Dynamite Run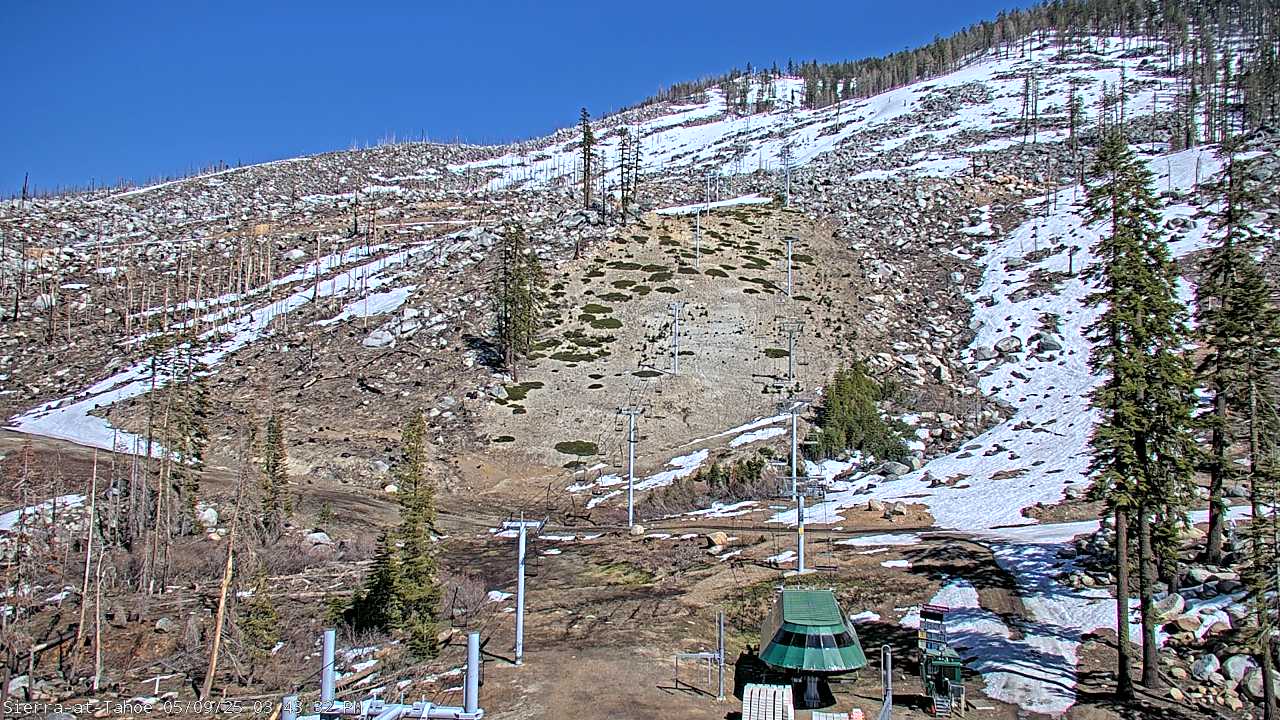 ---
Palisades Tahoe Webcams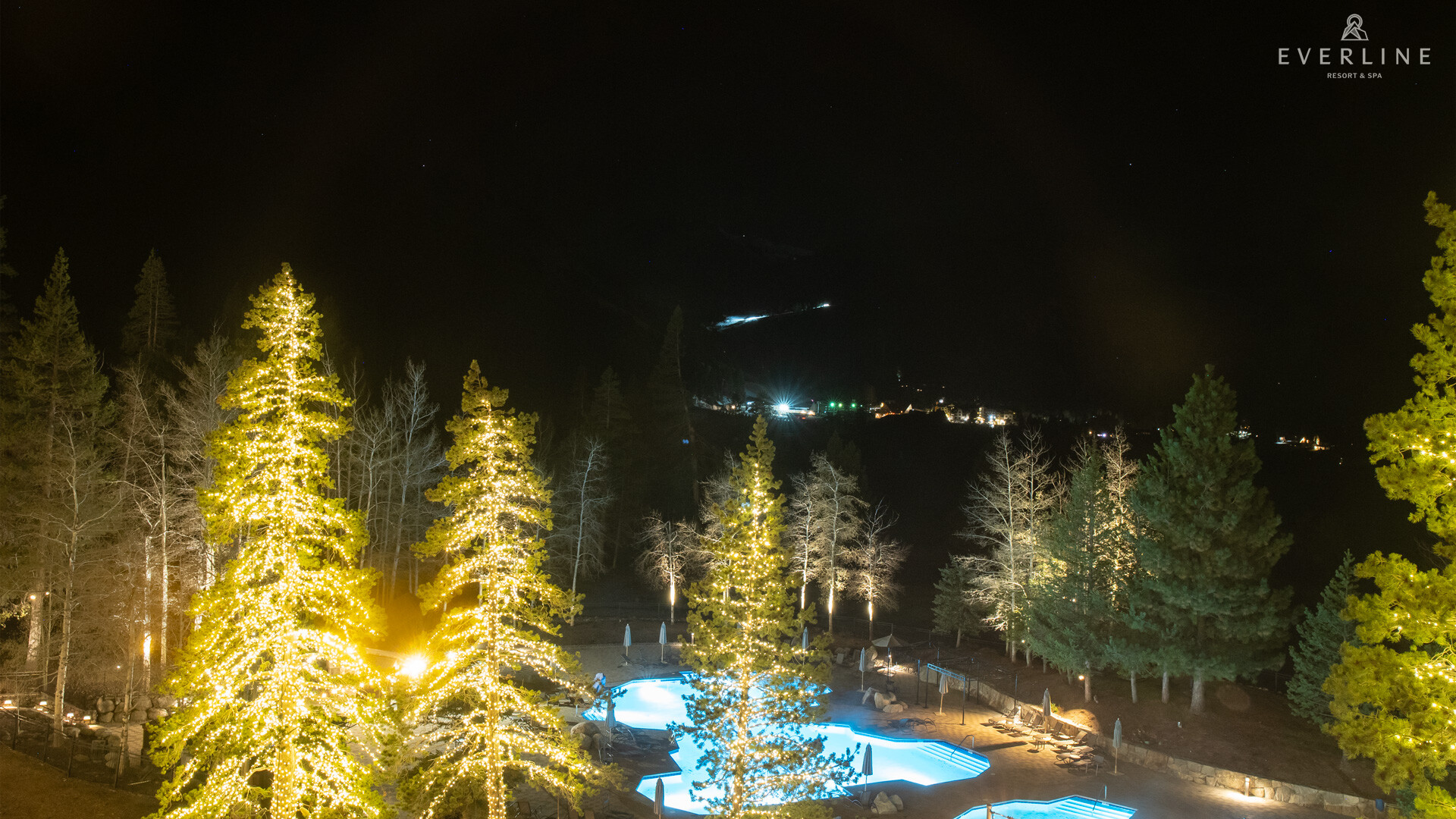 Squaw Valley USA is now Palisades Tahoe. This ski resort was formerly Squaw Valley Alpine Meadows. Enjoy our webcam views of this awesome Tahoe area ski resort.
Elevation 8250 ft.
Location: Palisades Tahoe, Olympic Valley, CA

Be prepared for your road trip to Palisades Tahoe. Shop for antifreeze...

---
#TahoeTip Always keep a container of antifreeze in the trunk of your car, so you will be prepared for when you need it on your trip up to Palisades Tahoe. Whether it's winter or summer, your engine will thank you, and so will your companions.
---
Tahoe XC Ski Area Webcam
The Meadow
View live ski conditions at TahoeXC for cross country skiing in Tahoe City, Lake Tahoe. This view shows the trailhead at the lodge, where adventure seekers park and then head out for your nordic skiing and mountain biking fun at TahoeXC. Ski and mountain bike rentals are available at Tahoe XC, with two locations to choose from: one in-town at the sports and skating center, and the other just down the road at the extensive Tahoe XC trail system on Country Club Drive. The trail system is world class for both skating and classic skiing, featuring views of Lake Tahoe, rentals, lessons, special events and a cafe in the lodge.
---
Mt. Rose Ski Resort Webcam
This webcam at the top of Mt. Rose ski resort shows the expansive view of Carson Valley below. At Mt. Rose ski resort, skiers and boarders enjoy 1,200 acres of super awesome high elevation skiing and boarding. Mt. Rose is on the summit between Incline Village North Lake Tahoe and Reno on State Route 431.
---
Diamond Peak Webcam
Summit Cam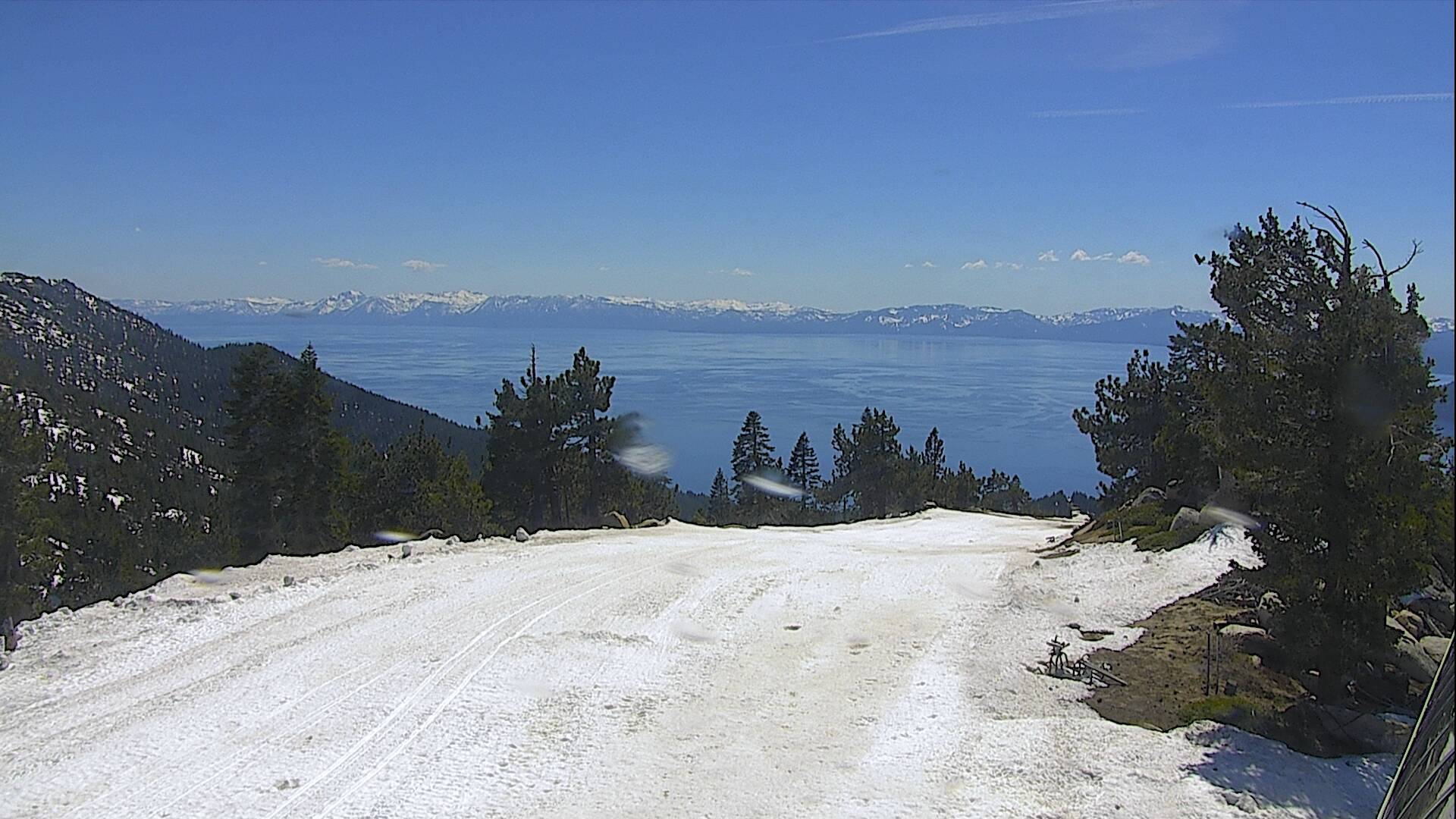 The Diamond Peak Summit Cam is way high up at Elevation 8,540. The vertical drop at this Tahoe Nevada ski resort is 1,840 feet. You are viewing live ski conditions at Diamond Peak above Incline Village, Nevada at Lake Tahoe. Check out snow depth and weather from the slopes right now with this Diamond Peak webcam. Here's what's happening on the slopes.
---
Mammoth Village Webcam
---
Kirkwood Webcam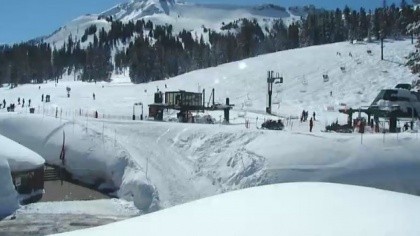 ---
Sugar Bowl and Royal Gorge XC Webcam
At Sugar Bowl Village
The webcam images from Sugar Bowl take awhile to load, but they're worth it. Scroll sideways through three webcams at Sugar Bowl, including Mt. Disney cam, Race Arena cam, and Palisades Pano cam.
Locations - Alpine Skiing - Sugar Bowl Ski Resort, 629 Sugar Pine Road, Norden, California | Cross Country Skiing - Royal Gorge XC Ski Resort - 9411 Hilside Drive, Soda Springs, California

Find lodging near Sugar Bowl and Royal Gorge
---
Heavenly Mountain Ski Resort
Tram Cam Webcam

Here's today's real time view from the Top of Dipper at Heavenly. Wow! Get a load of that awesome view of Lake Tahoe! (If the image is dark, it's because it's night time.)
---
Ski Run Blvd. in South Lake Tahoe
Real Time Road Conditions
---
We hope you have enjoyed this Today's Webcams page. This is part of our award winning outdoor activities guide to Lake Tahoe, the High Sierras and Northern Nevada. Please support our Lake Tahoe website by linking to us, or think of patronizong our sponsors when looking for lodging or other products. Thank you for visiting and enjoy your visit to Lake Tahoe and Beyond!
-- Your hosts,
Tom and Mary Kay
---
Still Lookin' for Lake Tahoe Ski Area Info? Visit our...
It includes Backcountry Ski Tours & Dog Sledding at Lake Tahoe, Cross Country Skiing at Lake Tahoe, Alpine Skiing at Lake Tahoe and Terrain Parks.
---