You are here: Home Page > Tahoe Activities Guide > Skiing & Snowboarding
---
Skiing at Lake Tahoe
---
Now This is Lake Tahoe Backcountry Shredding!
(Requires javascript)
Get stoked for skiing and shredding at Lake Tahoe! Look at these guys fly. And enjoy those grand Lake Tahoe views! Then choose your favorite snow sport to find out more about it at Tahoe area ski resorts and backcountry.
---
Cross Country Skiing & Snowshoeing at Lake Tahoe
---
| | | |
| --- | --- | --- |
| | | Here's our guide with recommendations for the best places to take your skinny skis near Lake Tahoe. As nordic skiers, we hope our opinions are helpful! That's Mary Kay competing in the U.S. Cross Country Ski Nationals at Royal Gorge. She loves cross country ski racing! Mary Kay's cross country ski training blog... |
Auburn Cross Country Ski Center

Auburn Ski Club for cross country skiers is up North in Truckee, at the top of Lake Tahoe, ASC does a great job with their steep and twisty-turny and up and down trails! Their programs include a full winter full of events for children and adults. Auburn is a Nordic athletic center, with programs for cross country ski racing, biathlon and other recreational opportunities. There are not miles and miles of trails here, but if you are looking for an athletic training center and racing programs, this is the Lake Tahoe Truckee area club for you.
Located on Hwy. 90 West of Truckee
Phone: (530) 426-3313
---
Blue Lakes Road (It's FREE!)

At Blue Lakes Road, you will usually find groomed-for-skating trails on the way up to Carson Pass near Kirkwood. This isn't a commercial concession for cross country skiing, and you will have to share the trails with snowmobiles, but it's a regular haunt of XC skiers. (If you have even the slightest antipathy toward snowmobiles, then you will want to go somewhere else.) The road leads up to Blue Lakes, and it's a fun screamer downhill on the way back!
Skiing here is FREE and the road is groomed regularly by the State of California or a snowmobile tour concession that operates here. Therefore, the grooming can be ideal for ski skating.
The two-strokes swarm pretty thick here on weekends. However, if you can get onto the packed snowmobile trails mid-week or before 10 a.m. (when snowmobilers wake up) you'll usually find the green traffic light for cross country skiing on the Blue Lakes Road. We try to maintain friendly relations by stepping off into the powder at the side while the sleds pass. Smile and wave. Most sledders smile and wave back, proving they're decent folk who just happen to be deluded into thinking that squeezing a throttle and going like hell is fun, which is exactly what we used to do as motorcycle racers in a former childhood! So, enjoy the same great groomed trails and outdoors as the riders do.
Blue Lakes Road and the terrain on the sides can be a great location for spring skiing. Once the snow firms up, you can skate on top and go everywhere fast!
The road itself is basically a long gradual climb out and a downhill back. Views are magnificent. Once you make a short climb up through a canyon leading from the valley floor, the terrain on either side opens up into rolling hills with scattered forest.
Spring skiing here on packed crust in the morning, going in any direction whim dictates, is a delight beyond words. Try it, you'll see.
Blue Lakes Road is located on Hwy. 88 just South of Picketts Junction, where Hwys. 88 and 89 intersect.
---
Camp Richardson (A Small & Charming Place on The Lake)

Camp Richardson Resort offers a very nice little trail system in the woods for a serene and casual ski outing. The skiing here is mostly for skaters of tour skiers who like untracked snow, but one loop is sometimes tracked for classic skiing. All amenities at South Lake Tahoe and Stateline, NV are nearby. Call ahead to see what's open during the winter...
Rentals: Touring, skating, snowshoes
Lessons: 1/2-hour beginners group lesson for a fee
Food: Great restaurant and cafe
Christmas Gift Shop through the Holidays
User fees are required.
State Route 89
(2 1/2 miles North of the "Y" in South Lake Tahoe)
P.O. Box 9028
South Lake Tahoe, CA 96158
Phone: (530) 541-1801
For reservations: (800) 544-1801
---
Hope Valley Cross-Country

Hope Valley cross country ski is mostly for backcountry skiers, and it's near the Blue Lakes road. The trails are sometimes tracked with a snowmobile for the ski concession that offers rentals and lessons at the Sorenson's Lodge, which also has rustic lodging and a cozy charming restaurant. We visit Hope Valley whenever we want some backwoods classic skiing. It's a long climb via a snow covered road to the lake at the top, and a screamer (challenging fun!) downhill back when the snow is icy! The trails get good afternoon sun, so you don't have to fear the downhill on a sunny spring afternoon. Hope Valley is a favorite of many local ski shufflers.
Rentals: Touring, backcountry
Lessons: One and one-half hour lesson & trail pass & equipment rental available
Google for Sorenson's Resort
Cost all day: Donations Accepted
Located at Pickett's Junction where Hwys. 88 and 89 intersect.
---
Kirkwood Cross Country

A variety of fun trails part of the big Kirkwood ski empire up there above Carson Pass. Try the Schneider Camp parking lot for wide open skiing on the most lovely of high-mountain plateaus! You will have to do some climbing here, but just think of the effort as your way of earning the thrills offered by Kirkwood's many exciting downhill trails. There are also gentle meadow trails in the Kirkwood Meadow, near the cross country ski center. This is the most reliable place for skiing, and you can get everything you want from ski rentals and lessons at the nordic center, to apres ski lunch and dinner, and even cross-over to ski downhill at Kirkwood Ski Resort right next to the meadow. (65 K of trails)
Rentals: Touring, skating, telemark, showshoes
Lessons: Group lesson & trail pass & equipment rental available
Food: At the Kirkwood Day Lodge and at the Cabin next to the nordic center
Trail fees are required.
Highway 88 near Carson Pass
Kirkwood, CA
Phone: (209) 258-6000
---
Northstar-at-Tahoe

If you want to alpine ski and skinny ski all in one place, Northstar may be just the place for you. This is a good place for XC skiing if you are looking for a break from the usual snowboarding and downhilling. Well-groomed and well laid out trails. A very nice XC ski experience that rounds out the offerings at Northstar.
After your ride up the hill on the tram, hike through the alpine ski school to get to the nordic center, there you are at Northstar Cross Country Ski Area.
There are 65 K of track and skating lanes and warming huts.
Rentals: Touring, skating, telemark, snowshoes
Lessons: One and one-half hour group lesson & trail pass & equipment rental
Food: At the cross-country center and Northstar Village
Trail fees are required.
Hwy. 267 South of Truckee
Phone: (530) 562-2475
---
North Tahoe Regional Park

North Tahoe Regional Park offers 11 K of tracks, mostly for beginner skiers.
Trail fees are required.
National Ave. off State Route 28
Tahoe Vista, CA
Phone: (530) 546-7248
---
Palisades Tahoe Cross-Country

The Palisades Tahoe cross-country trails wind through the spectacular Squaw Valley meadow and the hills beyond.
Rentals: Touring, skating
Lessons: One hour group lesson & trail pass & equipment rental available
Food: Five restaurants
Trail fees are required.
Palisades Tahoe
Olympic Valley, CA
Phone: (530) 583-6300
---
Royal Gorge Cross Country
If we lived closer, we would ski at Royal Gorge every day! This cross country ski area is a favorite for Bay Area skiers who head up Hwy. 80 on the weekends.
Royal Gorge at Sugar Bowl is the highest altitude of the Tahoe area cross country ski centers, so when there's snow you should find it here! Royal Gorge features unbelievably fabulous terrain and beautiful grooming for any skier! Over 328 kilometers of trail that is impeccably tracked for both classic and skate skiing. Complete amenities as you might expect for a world class place like this truly is. New ownership by Sugar Bowl and a friendly staff has made Royal Gorge a very friendly and accommodating place to enjoy as much coss country skiing as you can handle - and then some!
Rentals: Touring, skating, telemark, snowshoes, sleds
Lessons: Group lesson & trail pass & equipment available
Food: Two restaurants, four cafes
Trail fees are required.
Old Highway 40
Exit off 1-80
Soda Springs, CA
Phone: (530) 426-3871
---
Spooner Lake Backcountry Skiing & Snowshoeing

The Nevada State Park at Spooner is a place you can go for backcountry cross country skiing and snowshoeing. New! After going a couple of years without groomed cross country and snowshoe trails, the tracks and the XC skiing are back at Spooner Lake Nevada State Park! This is great news for those of us who have missed track skiing and snowshoeing at Spooner Lake! Of course, you can backcountry ski at Spooner Lake, too!
Spooner has plenty of beginner terrain around Spooner Lake, plus very advanced mountain climbing terrain on the way up to Marlette Lake. For those who enjoy a challenge, the Canyon trail goes all the way to Marlette Lake and beyond. Be prepared for a long ski up the mountain pass. You will be rewarded by grand views of Lake Tahoe and exciting downhill skiing on the way back.
This cross country ski area is a great place for birding and wildlife viewing at Lake Tahoe. Your ski touring may be enhanced by a Bald Eagle flying by as you ski around Spooner Lake. Or, a Fish Hawk may suddenly soar out of the sky and snatch its lunch from the water! We have also seen many a coyote and an occasional mountain lion or bobcats off in the distance from the top of Snow Valley Peak. The trail to Snow Valley Peak also provides the most wonderful view of Lake Tahoe! Your cross country ski tour at Spooner Lake will bring happiness and memories of experiencing the beautiful snowy winters at Lake Tahoe.
Spooner Summit is near the Northeast shore of Lake Tahoe at the intersection of Hwy. 50 and State Route 28, 12 miles south of Incline Village, NV. Here's a link to the Nevada State Parks: Spooner Lake...
---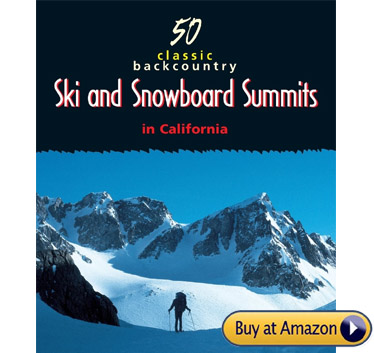 ---
Tahoe Donner
At Tahoe Donner, you can find trails for everyone plus amenities like a nice cafe and rentals. After a cruise through the mellow flat areas, you can climb sky-high and seemingly forever, or drop down into the Euer Valley, which provides a romantic countryside tour reminiscent of the world-class ski trails in Winthrop, WA. This cross country ski area is located in Truckee, California. It's just about a 20 minute drive north of Lake Tahoe. It's also near Reno, which is a 45 minute drive. San Franciscans frequent Tahoe Donner because it's only 3 and a half hours away.
The trail system offers 79 trails with over 100 kilometers of cross country ski and snowshoe trails. You can enjoy beautiful views of the Sierras at Tahoe Donner! The elevation is 6,650 feet to 7,729 feet at the highest point of the trail system. On your ski outing you will find consistently great trail grooming and four warming huts. Snowmaking ensures there will be good grooming, as well.
Professional ski instruction and guides are available at the base lodge.
The Alder Creek Cafe offers breakfast and lunch, and we can recommend this cafe for delicious repas. You can also enjoy fine dining at The Lodge Restaurant and Pub, including locally sourced meat and produce.
Off Donner Pass Road
11509 Northwoods Blvd.
Truckee, CA
Phone: (530) 587-9484
---
Tahoe XC
We think Tahoe XC is the absolute best Cross Country Ski Area at Lake Tahoe. This is our first choice for when we want to track ski. The grooming has always been great on the 50 kilometer trail system. There's a spectacular panoramic view of Lake Tahoe. On the trails are three warming huts. We also love the wide variety of terrain, varying from flat meadows to extreme climbs, so any skier can get whatever experience they are out for. And, also there are the really nice people who run the place and the locals who ski there regularly! Rentals! Family friendly! Dog trail! Coffee shop! Special events! Lodging, vacation rentals, motels and hotel resorts are very nearby in Tahoe City. And, Seniors 70 years-of-age and older, you get to ski for FREE! The same goes for youth under 19; your ski pass is FREE at Tahoe XC. Get details at TahoeXC.org
---

Cross Country Ski Training
Interested in training for cross country ski racing? Want to ski the trails faster or easier? Check out my training blog.
---
Alpine Skiing & Boarding Near Lake Tahoe
---
Ski Areas Located Near South Lake Tahoe, California
& Stateline, Nevada
Heavenly Valley Ski Area
Heavenly Valley is the largest ski area in the United States in skiable acres. Plus, Heavenly offers incredibly beautiful views of Lake Tahoe. From the highest peak elevation in Lake Tahoe (10,400), the California side of Heavenly drops 3,500 vertical feet, seemingly straight down, toward the cluster of high rise casinos. This is skiing's closest proximity to top name entertainment and gambling in the world.
Just riding the Tram and ski lift on Heavenly's West slope provides a magnificent experience, as you float above the mountain side with all of Lake Tahoe spread out before you! And then, there's that Heavenly skiing! Terrain varies from beginner to expert, and many runs are covered with Heavenly's extensive snow making system. Heavenly is a great place to cruise wide-open runs, with views of either Lake Tahoe or the valleys in Nevada and 24-hour casinos below. Only minutes away are Lake Tahoe's nightlife, shows and superb dining.
Even if you are not skiing, you will enjoy the grand view of Lake Tahoe from Heavenly's Scenic Gondola Ride. You can embark on the Gondola in the Heavenly Village. It's a nearly 2 1/2 mile ride up the mountain, and you can stop at the Observation Deck for panoramic views of Lake Tahoe and the surrounding Sierra Nevada mountains. Purchase your tickets at Heavenly Village Ticket Office at the bottom of the mountain and in town near Lake Tahoe Blvd. Gondola rides are subject to availability, so check or give a call perhaps the day prior to your planned ride. The Gondola usually operates on a daily basis from 10:00am to 4:00pm, and the ticket office is usually open from 9:30am to 5:00pm.
Our Experiences at Heavenly
We enjoy Heavenly Valley Ski Area in all seasons, and have many fond memories of skiing with friends and riding the Gondola with family there. What a joy to be able to share spectacular views of Lake Tahoe with our mom riding to the top of the Tram with us! And although our downhill skiing skills are pretty much beginner level, we love introducing friends to the slopes. Plus, we have loved to hike and mountain bike all the trails all over including the back side from High Meadows to Powerline and Star Lake. Heavenly is a definite Must Do for all who love skiing and trails in all seasons.
-- Your hosts,
Tom and Mary Kay
Alpine Ski Information for Heavenly:
Acres: 4,800 Elevation: 6,540 - 10,040
Snowmaking: 66%
Phone for Ski Conditions and Prices: (530) 586-7000
To get to Heavenly from Reno, head south on U.S. 395, then west on Hwy. 50. It's about 58 miles. From Sacramento, head about 100 miles east on Hwy. 50. Major airlines serve Reno Tahoe International Airport. You can hop the Tahoe Casino Express or rent a car.
Sierra-At-Tahoe Ski Area

Only 20-30 minutes away from the California side of South Lake Tahoe, Sierra-At-Tahoe is a wonderful resort that is Tahoe's third largest. Sierra-At-Tahoe also offers a large selection of intermediate cruising runs, a good beginner hill, plus advanced runs as well.
High-speed quad chairs whisk you to the top in minutes! Also, boarders will appreciate Sierra's snowboard park.
Alpine Ski Information for Sierra-At-Tahoe:
Acres: 2,000 Elevation: 6,640 - 8,852
Snowmaking: 15%
Phone for Ski Conditions and Prices: (530) 658-7475
To get to Sierra-At-Tahoe from Sacramento, head east on I-50 about 83 miles. From South Lake Tahoe, take Hwy. 50 west 12 miles, or hop the hourly free shuttle from various locations.
Kirkwood Ski and Summer Resort

Kirkwood is a beautiful 40 minute drive from South Lake Tahoe, just over Carson Pass. To get there, you travel through the expansive Hope Valley, a lovely meadow with meandering streams on your way to ski.
Kirkwood offers skiers and boarders a great change of pace on uncrowded slopes, sweeping vistas and sometimes terrifying (for some) terrain. Experts find nirvana on the many steeps and chutes. Intermediates revel in the wide-open groomed bowls. And, beginners appreciate the uncrowded bunny slopes. Plus, cross-country skiers can choose from a wide variety of trails and views, which include mellow touring trails, fabulous vistas and fast descents.
Kirkwood has the highest base elevation in Tahoe, which means snow depths of up to 30 feet! Kirkwood has maintained the deepest snow of any resort in North America, and to our knowledge... the world! One recent season, with a total snowfall of 794 inches (an incredible 915 inches on the upper mountain), it was not unusual for the snow base to reach depths of 20 feet at the bottom of the mountain and 35 feet at the top!
Alpine programs include Pro Turn Ski Clinics: 90 minutes. Your clinic takes place on the terrain of your choice, and there is no standing around. Guaranteed. Also offered are private lessons, 40 Plus Pro Turn, Women's Clinics and Camps, and a Guaranteed Learn-to-Ski Program, which uses the new Elan SCX ski and a 3-day program to get you carving right away. Also, lessons let you learn to snowboard at Kirkwood!
Kirkwood cross-country features 80 kilometers of groomed track on three interconnected trail systems. All trails are double-tracked with skating lanes. Rental equipment and lessons are available for skaters and classic skiers. Plus, there are three warming huts along the trails.
Alpine Ski Information for Kirkwood:
Acres: 2,300 Elevation: 7,800 - 9,800
Phone for Ski Conditions and Prices: (209) 259-6000 or 1-877-KIRKWOOD
Cross-Country Ski Information for Kirkwood:
Trails: 22 trails (80 K groomed)
Phone for Conditions and Prices: (209) 259-6000 or 1-877-KIRKWOOD
To get to Kirkwood from South Lake Tahoe, take Hwy. 50 south, then Hwy. 89 south, and turn west on Hwy. 88. Kirkwood is 14 miles south over Carson Pass. From Reno, take U.S. 395 south then Hwy. 88 west.
---
Tahoe Ski Resorts > Contact Info. At-a-Glance
---
Alpine Meadows
2600 Alpine Meadows Rd.
Tahoe City, CA
Phone: (530) 583-4232

Boreal Ski Area
I-80 at Castle Peak
Phone: (530)426-3663

Clair Tappaan Lodge
19940 Donner Pass Rd.
Soda Springs, CA
Phone: (530) 426-3632

Donner Ski Ranch
19320 Donner Pass Rd.
Norden, CA
Phone: (530) 426-3635

Homewood Ski Area
Hwy. 89 in Homewood
Phone: (530) 525-2992

Kirkwood Ski Resort
Highway 88 Carson Pass
Phone: (209) 258-6000

Mount Rose Ski Area
Mount Rose Highway
Phone: (701) 849-0704

Northstar-at-Tahoe
Highway 267 & Northstar Dr.
Truckee, CA
Phone: (530) 562-1010

Heavenly Ski Resort
South Lake Tahoe, CA
Phone: (530) 586-7000

Sierra-at-Tahoe
Highway 50 on Echo Summit
Phone: (530) 659-7453

Ski Incline - Diamond Peak
Incline Village, NV
Phone: (530) 831-3211

Soda Springs Ski Area
19455 Boreal Ridge Rd.
Soda Springs, CA
Phone: (530) 426-3663

Sugar Bowl
750 Mule Ears Ct.
Norden, CA
Phone: (530) 426-3651
---
Terrain Parks at Lake Tahoe
---
North Lake Tahoe > Boreal Mountain Resort > All-Mountain Terrain Park

100 rails, jumps and funboxes for every ability. 450-foot long superpipe, located off the Accelerator Express Quad Chair on the Race Course run. Boreal's superpipe will be in-ground, offering an earlier target opening and a permanent foundation. Offers features from every lift at the resort, day and night. The only Northern California ski and snowboard resort to dedicate every run to park riders.
Boreal offers three sessions of beginner lessons a day, packages include a lift ticket, lesson and rental gear. While the parks may be the place to hone your skills, Boreal remains one of California's best places to learn the sport, then learn to freeride and freeski in the parks from a dedicated staff of ski and snowboard instructors.
North Lake Tahoe > Homewood Mountain Resort Terrain Parks

Homewood Mountain Resort presents new terrain parks offering adventure for all ability levels. Over 200 acres of parks with over 45 new features including boxes, rails, jumps, table tops and spines. We recently unveiled the largest box in the Sierras, a 40 foot monster!
Homewood's North Side features 2 terrain parks. Upper Lakeview Park is our beginner park area for entry level freestyle riders, located at the top of the Madden chair. Typical features include small jumps, rails, and funbox. Lower Lakeview Park highlights advanced jib park features including great rails for the experienced rail rider, with terrific photo opportunities of the lake. Shredwood Forest Park focuses on your air skills for slightly higher ability levels. Typical features include a spine, 15 foot tabletops, 25-45 foot tables, hip jump, and large rollers.
Homewood's South Side showcases two more terrific parks. Boardercross Course is an entry level boardercross race course. Good for all levels to sharpen their racing and jumping skills. Course features include rollers, 10 foot jump, hip jumps, and snow berms. El Capitan Park is Homewood Mountain's premier park for advanced riders and home to the 40 foot Shmonster Box. Other great features might include a 20+ foot street rail, 35-45 foot tables, 15-20 foot flat bars, flat-down rails, up-flat-down rails, and a 30 foot Fruit by the Foot box rail.
North Lake Tahoe > Northstar-at-Tahoe Terrain Parks

Transworld Snowboarding rates this as one of the top ten best parks and pipes in the 2006 resort poll, the park team at Northstar continues to deliver the goods. Acclaimed park designers Chris "Gunny" Gunnarson and Josh Chauvet of Snow Park Technologies, known for their work on the Winter X Games, Vans Tahoe Cup, and U.S. open Snowboarding Championships, have built six parks at Northstar with an amazing variety of jumps, hips, rails, and boxes, plus a halfpipe, and a 420-foot Superpipe.
Northstar and Burton Snowboards introduced the first ever Burton Progression Park. This park, the only one of its kind on the west coast, allows riders to test gravity at their own pace with rails and fun boxes located inches off the snow, along with gentle rolling jumps that allow riders to get the feeling of air for the first time. The Burton Progression Park, located on Sidewinder, was created to help park goers progress in a non-intimidating environment.
Current features include a 25-foot staircase feature by Matix Clothing, a gigantic 20' wide by 8' long DC Shoebox, an Amped 3 video game wallride and a crazy Dragon Optical octagon box. All of these features are located in the Moonshine and Pinball Parks.
Northstar-at-Tahoe offers something for everyone, featuring six Adventure Parks loaded with natural terrain features for kids of all ages. Each park is themed differently with colorful signs and animation. Don't miss the Amped 3 Adventure Park loaded with big screen televisions with screen shots from the game and the Mine Shaft Adventure Parks with real log tunnels and ride on stacked log banks.
North Lake Tahoe > Palisades Tahoe Terrain Parks

Three terrain parks: Belmont, Riviera, and Ford Mainline Park are ready for action this season. In addition there is a Family Fun Park, consisting of berms and rollers, built to the right of Links. Also the boarder cross course that can be accessed from the Belmont or High Camp lifts has more of a slopestyle format with the addition of rails and boxes. For some, the most important addition to our terrain parks this season is our new pipe machine. Palisades Tahoe is proud to announce the recent purchase of a technologically advanced pipe cutter which will be pivotal in improving the condition of Mainline Park's Ford Free-Style Super Pipe and the perceived quality of our parks.
The Swquaw parks are varied to cater to a range of park riding ability levels. With it's smaller jumps, boxes, and rails Belmont is great for skiers and snowboarders who have recently begun riding park. For the more advanced park rats Riviera ("Riv") is great for night riding and perfecting one's skills before Mainline park opens later in the season.
Riviera has two sets of medium sized jumps with two take offs for each, along with a half pipe that is 225 feet long, with 10 foot walls. The opening of the "big" park, Mainline Park, is more exciting for many Palisades Tahoe enthusiasts than a super sick powder day. The park boasts a state-of-the-art superpipe, an assortment of 24 to 52 foot boxes and rails, and a variety of medium and big jumps. Mainline Park is maintained so well that it remains perfectly film-worthy from the peak of the season to the slushy end.
Super Pipe will boast 18 1/2 foot walls at an 18 degree pitch, spanning 550 feet in length.
South Lake Tahoe > Heavenly High Roller Terrain Parks

Heavenly Mountain Resort offers skiers and riders four terrain parks and one super pipe all under the High Roller brand. The High Roller Parks are designed to help riders progress from beginner to expert, with features designed for each level. High Roller California is located off the Canyon chairlift on the California side and is for advanced riders. It is also the home for the South Shore Soldiers camp each spring.
High Roller Super Pipe is located at the top of the Powderbowl chairlift on the California side, and the largest superpipe in the Tahoe Basin carved by a monster 22-foot Zaugg pipe cutter, one of only two in North America. High Roller Stateline is located off the Tamarack chairlift on the California/Nevada border. It features medium-sized hits, rails and fun boxes for the experienced rider. High roller Nightlife is Heavenly's new nighttime terrain park, located off the World Cup chair at the California Lodge and open Thursday through Saturday, 5:00 p.m. to 9:00 p.m. High Roller Nightlife will feature the quality hits, rails and funboxes that riders have come to expect from Heavenly's High Roller Terrain Parks, along with frequent rail jam competitions and a DJ spinning tunes. Low Roller is Heavenly's beginner park, located between Groove and Patsy's chairlifts on the California side.
South Lake Tahoe > Sierra-at-Tahoe Terrain Parks & Pipes

Six terrain parks, a 485-foot superpipe and a world-class halfpipe. Some of Tahoe's most innovative rails, boxes and jibs and continually change up the park designs so riders never see the same park twice.
Sierra-at-Tahoe's terrain parks offer a taste of the urban life with the resort's version of city bus stops - Park Stops. The Park Stops feature a covered bench with tools for adjusting bindings, mini trail maps highlighting Sierra-at-Tahoe's park "circuit," a sticker wall, and ski and snowboard magazines. Riders can rest and recharge for their next run in comfort and style.
To continue the trend of offering cutting edge freestyle terrain features, Sierra-at-Tahoe added a fleet of seven innovative rails and jibs to its parks. New features include: Two 15-foot straight rails; Two 15-foot straight boxes; One signature C-box; and Two large custom-designed boxes. Sierra's parks are routinely mixed up for your riding pleasure and await your bag of tricks.
---
We hope you have enjoyed this skiing and snowboarding page in our activities guide to Lake Tahoe, the High Sierras and Northern Nevada. Please support our Lake Tahoe website by patronizong our sponsors when looking for Tahoe lodging or other products. Thank you for visiting and enjoy your skiing at Lake Tahoe and Beyond!
---
Still Lookin' for Lake Tahoe Ski Area Info? Visit...
It includes Backcountry Ski Tours & Dog Sledding at Lake Tahoe, Cross Country Skiing at Lake Tahoe, Alpine Skiing at Lake Tahoe and Terrain Parks.
---