You are here: Home Page > Guide to Radon > Selling a Home
Our Review of
EPA's Home Buyer's and Seller's Guide to Radon
Selling a Home
The EPA Guide gives home sellers ideas for what to do when selling their home. Of course, the to-do's vary depending on whether you have ever had your home tested for Radon, and what the results were.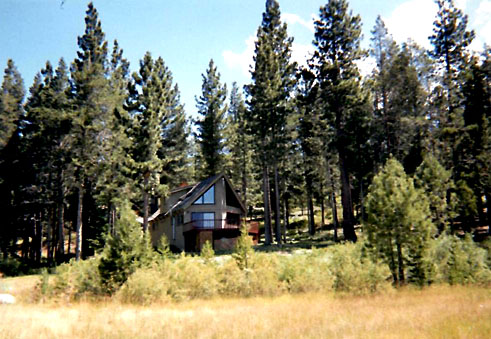 We sold our home knowing it did not have a Radon problem.
---
The EPA recommendation is simple, "If you are thinking of selling your home and you have already tested your home for Radon, review the Radon Testing Checklist to make sure that the test was done correctly. If so, provide your test results to the buyer."
We think chances are that your potential buyer will like your results, or they may never have heard of Radon. Yet, they might even request a current test. Another topic that the EPA touches lightly is the seller's legal obligations regarding disclosure. The EPA doesn't give recommendations regarding disclosure, except to check your state laws and local ordinances. This is because the states have varying laws regarding Radon mitigation and disclosure. Related to selling your home, many states require testing as part of the sales process. Over 35 states require disclosure during real estate transactions. However, some of the other states do not have any radon disclosure, whether through laws or their associations of real estate agents.
We feel that even if your state or local government does not require disclosure of Radon information to buyers, you should be ready to find out if Radon levels are high in the home. And if the levels are high, are you required to disclose it to the buyer? Is high radon considered a construction defect? Whatever the answers to these questions may be, the EPA recommends fixing the problem prior to closing on your sale.
For more advice, you may want to check with your real estate agent, state laws and local ordinances. Of course, we aren't lawyers and don't give out legal advice, but we wouldn't want to become embroiled in a legal dispute if a home had Radon off the charts. Would you?
During a home sale, nobody wants to bring up issues that might not even matter. Heck, your home may pass the Radon test with flying colors! Yet, to speak colloquially, "You can't sweep High Radon under the rug."
This series is provided to inform about Radon at Lake Tahoe and beyond. On each page, you can view more by clicking on one of the navigation links below.
---
For real estate transactions, Short-Term Radon tests are the recommended way to go according to the EPA. Why? Because the turnaround time is pretty fast, which suits the needs of the real estate sales process. Where can you buy your short-term radon test? Amazon of course...

---
Home Air Quality Monitors
A Radon detector is only one home monitor that you can use to check the indoor air quality of your home at Lake Tahoe and beyond. Here's a handy link to home air quality monitors and other air quality products.
---
Navigation: More Radon Information
---